BGaming: The Best Online Casino & Video Slots
BGaming is a relatively new software developer. While there are several new game developers out there, few have a catalogue of the sheer diversity of BGaming. In addition to a number of great video slots, this company has all the well-known and lesser-known table games you can think of and even a version of the famous minesweeper in its range.
Although it does not offer live casino games, players looking for any other type of game can turn to BGaming. Whether you love high stakes blackjack, a modern video slot or an obscure Asian dice game for small change, BGaming has it covered. This offer is also starting to stand out at online casinos, you will find BGaming in more and more casino lobbies!
BGaming's games are 100% future-proof. Not only are all games made to play smoothly on mobile phones and tablets, one of the accepted currencies is Bitcoin. A number of other crypto coins are also accepted.
In addition to these special options, the games from BGaming always come across very well, with an impressive ear for detail, because the sound effects in the games are certainly positive.
Play Free BGaming Games
Online casinos that offer games from BGaming also ensure that you can play the games for free. That way it is very easy to get to know this developer and the types of games they publish. Although the versatility of games that BGaming has released also makes it difficult to get a good picture of the different games, playing a table game is a good introduction.
In Multihand Blackjack, for example, it immediately becomes clear how much attention BGaming pays to details. Not only are the hands spoken, you can also hear players playing other games in the background, which puts you in a casino atmosphere. In addition, the visual details are also beautiful.
Desert Treasure shows well that BGaming also understands the art of making slots very well.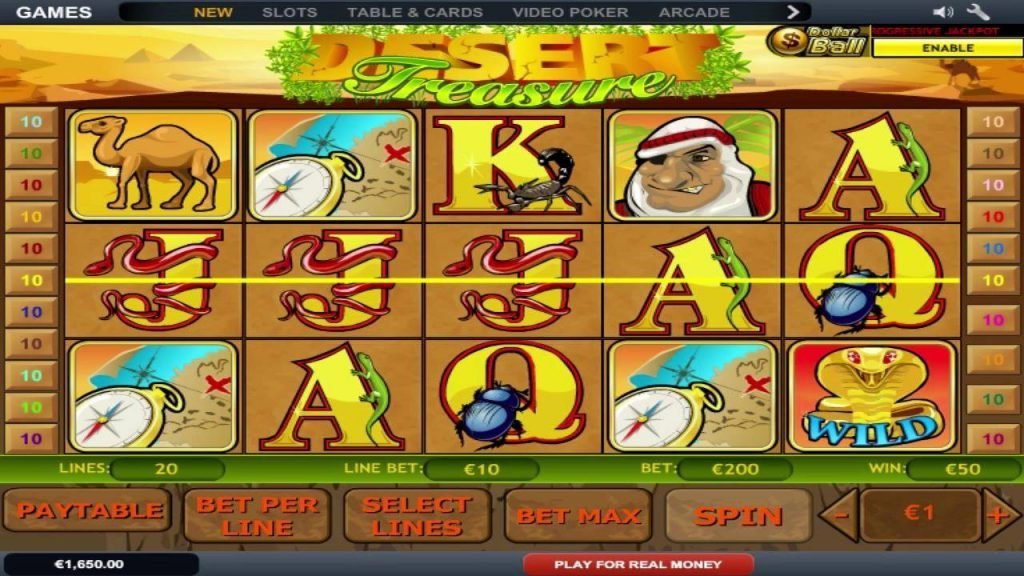 Again the sound effects are immediately noticeable; Arabic background music completes the visual atmosphere, while the slot machine with subtle sound effects adds a casino atmosphere to the whole. All the usual symbols are hidden in the slot machine, but there are no real innovations.
About BGaming
BGaming started in 2012, but was only officially founded in 2018, because it then continued as an independent studio. Parent company Softswiss focuses on casinos, while BGaming continues to seek the creative side and release games. In addition to focusing on modern payment methods, it has also put together a unique way for players to see that the games are indeed fair (Provable Fairness).
Strengths of BGaming Online Casino Games?
BGaming games are almost all made for mobile devices. Not only are the games developed in HTML5, so that they can be played without problems on any platform, the design is also ideal for smaller screens. Add to that the fact that games from BGaming also accept cryptocurrencies and you have a software studio that is not only ready for the future, but already with one foot in it.
Must Try: Three BGaming Games
Mine Sweeper is a very unique game, maybe this is why this game is suitable as a first introduction. It actually works very simple, at the same time the game is very addictive … A field at Mine Sweeper consists of six squares, or rather, three times two squares. Below each pair of boxes is a number with decimals, with the numbers increasing further and further. The first pair is worth $ 1.96 and the second and third pair of squares are worth $ 3.85 and $ 7.55.
With every pair it is about choosing the box where the mine is not, so you have a 50% chance. If the bomb explodes, you start over. When you have the first flag, you move on to the next pair and play for €3.85. You can also choose to pocket your profit of €0.96 and start over. The game is actually a form of heads and tails, but designed in such a way that you keep playing.
The classic European Roulette is of course also a good introduction for players who are new to BGaming. Although you can of course expect fewer technical innovations at a roulette table, this game is graphically really excellent. As in the Blackjack game discussed above, the atmosphere of casino sounds really adds to the fun.
Although each of the slots has its own atmosphere, West Town still stands out. Maybe it's the banjo sounds, maybe the animations of the reels that seem to roll across the screen with a squeak and creak, but West Town is a slot where you immediately understand BGaming a lot better.
Conclusion
As a new developer, BGaming has tried to appeal to as many players as possible. This means that you can contact this developer for almost all online casino games: the catalog consists of all known table games as well as a wide range of video slots. Players can therefore fully enjoy the variety that BGaming has to offer.
The online slots are especially attractive to players who like the latest gadgets. Not only technically, but also in terms of how you play the game, BGaming ensures that everything is taken care of down to the last detail. All games are completely made to work well on mobile devices and payments with Bitcoin are also supported.
In addition, BGaming completely immerses you in the game. The excellent sound effects create an atmosphere that you rarely encounter. Not only the slots, but also the table games are provided with a special atmosphere in this way. Still, you don't have to play games from BGaming for revolutionary game elements. The slots from this developer ensure that you experience the well-known game elements in a whole new way, without really being faced with surprises.
So you play games from BGaming mainly for the great atmosphere and to enjoy the attention that went into making the game. While this may be too little innovation for some players, everyone will be impressed with the way the games are made.
With BGaming, online casinos have an excellent developer in their offer. Not only is the range of games well balanced, the way in which the games are put together is an example for many other developers. The atmosphere that emerges in every game is unprecedented, while there is also nothing to criticise graphically and technically.